WE HAVE MOVED TO 4747 E. SUNRISE DRIVE
The northeast corner of Swan and Sunrise.
Telephone (520) 795-1229
Located in Tucson, we are locally owned and pride ourselves on building relationships with the artistic community. From professionals to school projects to creative hobbies our expertise will get you on the right track.
We have been providing artists with the finest materials throughout the world for the past fifteen years.With more than forty (40) years of combined experience in this industry, selling and using the various mediums and products. We are continually striving to bring you the finest in service and materials.
---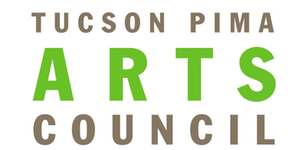 Sarnoff Artist Materials was nominated for a Lumies Business Award.

This award is presented by the Tucson Pima Arts Council to a business that has made Southern Arizona a wellspring of creative vitality and one that promotes the value of arts and culture in Southern Arizona.

An independent panel of judges will recommend the winner. More
---

It is with great pleasure we announce Sarnoff Artist Materials acquisition of Paloma Art & Framing Gallery. 
Located at 4747 E. Sunrise Drive, suite 101 in the Bel-Air Shopping Plaza. (Sunrise & Swan)

Paloma Art & Framing Gallery has had an exceptional reputation over the past twenty years.  Artists will now have the convenience of purchasing art materials in the Foothills with easy access and plenty of free parking.

Sarnoff Artist Materials will be adding what we have been known for over the past twenty years.  Quality art materials, great prices and service.

If there is something you need from our main store on Campbell Avenue we can have it delivered to Paloma Art the next morning.

---
| | |
| --- | --- |
| Sarnoff Art is your one-stop art materials store for: | |

Staffed by artists, for artists.
Our staff is ready to help you and thank you for your years of patronage.
Henry Sarnoff & Family
---
New Products
THE LIFE THAT GAVE ME ART

Adventures and Garden Art
of
Mary Schaefer

Read my book, 'THE LIFE THAT GAVE ME ART', which shares with you a collection of 131 paintings and 61 photos, all have documented my many experiences adding up to a mother lode of  memories, emotions and passions put to paint and prose.  My life is my credential.

Available at Sarnoff Art
---
Artist Barbara Rogers Releases her First Book Benefiting the University of Arizona---Available Now at Sarnoff's Art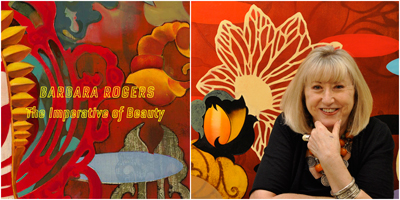 Barbara Rogers: The Imperative of Beauty, the first book to document Tucson artist and educator Barbara Rogers' life and work in detail,  is designed and produced by Marquand Books, an award winning publishing house specializing in the design and production of fine art books; and distributed by Hudson Hills Press, the premier source for books on 20th century art.  This 224-page book includes 150 color plates and 25 black & white images.  Thirty-percent of the profit from the sale of the book will be donated to the Barbara Rogers Graduate Fellowship in Painting at the University of Arizona School of Art to provide support and encouragement to the artists of the future.   
The Imperative of Beauty traces Rogers's earliest influences and education, the shift in her practice following Hurricane Iwa, and her work since that time, which has grown increasingly complex and ambitious. Three essays examine the evolution of her work.  Art historian, Paul Eli Ivey explores the work up until 1985; New York writer and critic, Carter Ratcliff, sees her work moving from turmoil to serenity; and museum director and curator, Marilyn A. Zeitlin considers her approaches to beauty and the tradition of ornament.  Interviews in the artist's own voice reveal the relationship between Rogers's life experience and her art. The book not only documents the progress of an individual artist but also reflects the trajectory of women working in the arts in the latter part of the twentieth and the early part of the twenty-first centuries, and the challenge facing an artist working in the American West outside the world's major art centers.
While much of contemporary art practice has avoided outright beauty, Barbara Rogers has unabashedly embraced and explored it.  "I want to remain vulnerable to beauty," she says. "I want to be stopped in my tracks by something I call beautiful that I have never noticed or seen before."
---
October 18, 2012
After the Storm
Five decades of work by Barbara Rogers is on display at the Tucson Museum of Art

---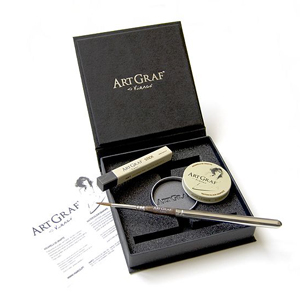 ArtGraf Water-Soluble Graphite Set from Global Arts
The ArtGraf Water-Soluble Graphite Set includes: one Watercolor Graphite tin (20g), one Graphite stick and one Escoda Series 1215-4 Prado Tame synthetic pocket travel brush. With a wet brush the graphite can be used to achieve a wide range of tonal values. However, it can be used wet or dry. The graphite is erasable once dry.
---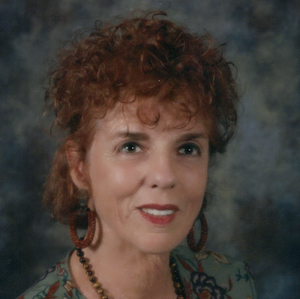 Pocket Sketching ™
Sarnoff Art supplies the artist materials for this fine useful and educational product.
Pocket Sketching ™ will:
Provide a non-threatening entre into art
Empower your creativity
Allow you to see your world in an exciting new light
Provide success from day one
Record how YOU see your environment, not like an unfeeling photo
Allow you to use it anywhere…on a horse, in line…Sketch and put away
Be so easy, with virtually no mess and little clean up
All supplies fit in a pocket or purse…grab it and go!
---
Fine Art Supplies in the Modern Society and Digital Age  
By Henry Sarnoff
Art is as basic to the human experience as talking, laughing, or any other form of communication. It allows us to reach beyond any geographic limitation and even touch those in some distant future!! Artwork that pre-dates any known civilization is still preserved on rock walls even after many thousands of centuries of history have passed. Art is our basic expression of who we are as individuals and as a culture. Artists throughout time have always found ways to express a particular point of view through the creative use of materials found in nature such as botanical or mineral pigments, hand-made cotton papers, and natural hair brushes. Art has evolved with science and technology right up to virtual art and digital printing. Sarnoff's offers everything you need to share your vision from the World's finest manufacturers, some of which have been producing materials for Artists since the 12th century!
Visionary artists have always sought better ways of making their dreams a reality. Sarnoff's is proud to offer museum quality fine art materials. Hand crafted Fabriano Papers have been a favorite to this day.  Watermarks can be found in artwork and letters of some great artists of the period, such as Michelangelo Buonarroti. Sarnoff's offers a full complement of the world's finest art supplies including legendary Fabriano, Arches Papers, Winsor & Newton, and many others.
Any serious discussion about artist's brushes must include Kolinsky Sable. Kolinsky Sable brushes offer unmatched performance for water colorists so several manufacturers offer them as part of their flagship line. Windsor Newton Series 7 Brushes were created at the behest of Queen Victoria.
Gustav Sennelier established his art supply company in 1887. His Oil Paints, Pastels, and Pigments have been a favorite of iconic Master Artists ever since then. The Sennelier client list reads like a who's who of top Artists seen in museums and serious collections all over the World. Sennelier remains one of the only companies that provide natural pigments that Artists can use to create their own paints. Many other brands of supplies and artist's materials have been used throughout the history, we proudly offer them all.

Sarnoff Artist Materials is the leader in providing classic fine art supplies in the Southwest. We offer the World's best materials for professional and expressive Artists. Whatever you can dream, we can help you create. Thank you for visiting our website and we hope to see you in our store. 
---

SARNOFF'S INSTRUCTOR SUPPORT

Sarnoff Art can supply all the required materials and tools specified by your class. And at a discount. Compare us to the large online suppliers. More

SARNOFF'S FEATURED ARTIST OF THE MONTH

Our featured artist of the month. Click here for more